Happenings at The Shops at Zanny's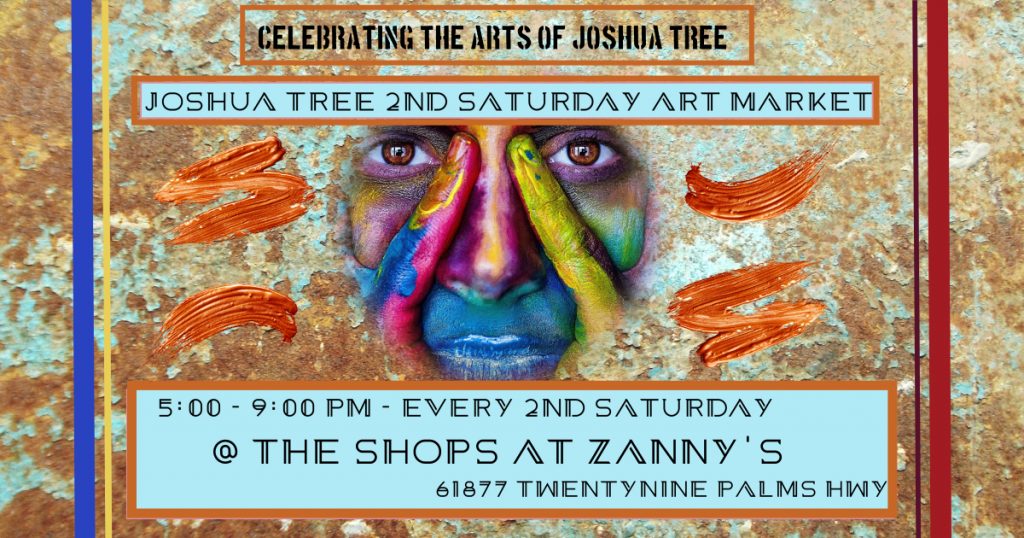 Every 2nd  Saturday  evening of the month, at the Shops at Zanny's,  you'll find the Joshua Tree 2nd Saturday Art Market featuring a curated selection of the exceptional visual artists of Joshua Tree.  Joyously serenaded by many of it's local musical artists in the forms of jazz etc.  .  Starting at 5:00 pm on the seasonal times of beautiful, warm nights of Joshua Tree, normally from May thru October.
Watch for additions to the experience that include the soon to open Z Club featuring music and stand-up comedy and a full bar to satisfy your particular inducement to enjoyment and relaxation!
The JT Art Market is designed to offer a quality selection of all visual artistic mediums and purposely presented to compliment each, giving the art buyer a well varied selection of quality.   Artists interested in participating follow this link to learn more.